Avaya Spaces—The App for How You're Working Now
The nature of work is ever changing. Right now, it's more fast-paced, less predictable. Avaya Spaces is how to handle your usual tasks, but also the unplanned and new-priority work that arrives nearly every day. Work from anywhere and still show up.
See What You Can Do with Avaya Spaces
Connect with Multiexperience Collaboration
Bring together global teams to debate ideas and align in the way that works best – message, HD video, file sharing and more – on any device.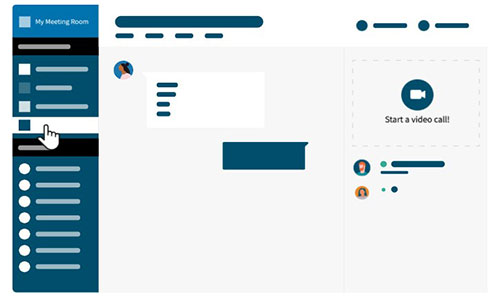 Keep Things Moving
Make faster decisions by breaking down barriers across teams and departments to keep everyone connected and informed 24/7.
See it All at a Glance
Get a quick look at your project spaces, messages, and tasks with a convenient dashboard view of your entire virtual space.
Put Your Best Face Forward
Create the environment you need, when you need it, using virtual backgrounds, a professional presentation mode, and even background noise elimination.
Designed for Collaborating Before, During, and After the Meeting
Ready for the Biggest Meetings
Invite up to 500 people. Use the 61-participant HD concert view to bring your session to the next stage of face-to-face.
Plays Well With Others
Integrates with Google, Microsoft Office 365 and Teams, Salesforce, Slack, and more. Plus, APIs ready to build any workflow.
Keeps the Conversation Going
Chat about project details in or out of the meeting. Avaya Spaces saves everything, so you don't have to remember it all. Need to talk live? One click starts a one-to-one video.
Connects with Any Device
Skip the downloads and join from just your browser. Need to test your device before the meeting? No problem, Avaya Spaces has you covered.
Security is in Our DNA
Not only are we HIPAA and GDPR compliant, Avaya Spaces has over 30 security features—including unique private spaces that keep you from getting video-bombed.
AI Sets the Scene
Meet, teach, sell, and create like a pro: Replace your background with cool imagery. Eliminate noise from neighbors. These great AI features work on any device, new or old.
Powerful Collaboration for the Digital Workplace
Avaya Spaces changes the way works gets done. Bring together your globally distributed teams instantly with immersive, 24/7 collaboration. Seamless integration makes it easy to use the cloud solutions you already have, like Salesforce, Office 365, G-Suite and Slack.
Work in New and Ingenious Ways
Create the unique solution that your business really needs. Because Avaya Spaces is built on the Avaya OneCloud CPaaS platform, you can easily extend and scale its functionality to include things like AI, chatbots, IoT and more. The possibilities are limitless.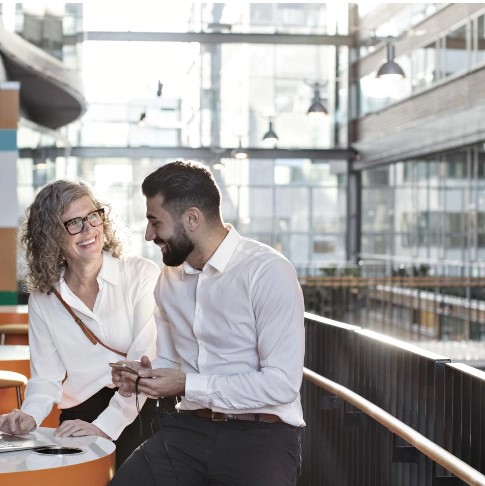 58% of businesses feel remote working is enabling them to hire a more distributed workforce
65% of companies added video conferencing to accommodate changing work requirements during COVID-19
85% of businesses plan on making their new work-from-anywhere technologies a permanent addition
Try Avaya Spaces for Free
Create an Always-On Classroom
Educators need a reliable and organized way to keep students engaged while learning from home. An Avaya Spaces virtual classroom scales to any level. Create your room now and get 60 days free.
Keep Your Entire Enterprise Connected
Go beyond just video meetings. Avaya Spaces gives you cloud-based meetings but also delivers all-day collaboration. Get a free 60-day license for your entire organization. 
The Agility You Need for Success and Continuity
The Ultimate in Sales Acceleration
A pharmaceutical sales team grows their productivity by 25% in less than three months. High-quality video classes held on Avaya Spaces elevate participation. And students can be evaluated for coursework as well as their soft skills—like tone and facial expression. 
EMS Readiness and Coordination
A city's EMS team uses Avaya Spaces to quickly disseminate protocols, securely centralize information, and provide status updates for frontline staff. The always-available communications app is a key element in the team's ability to deliver the best outcomes possible.
Working to Validate the Electoral Process
The complexity of monitoring elections across multiple provinces starts long before election day with field teams studying campaign law and assessing voter awareness and registration levels. To keep costs down and to manage the constant exchange of content and information, campaign HQ coordinates meetings and posts for field staff on Avaya Spaces.
Developing a Hit Mobile App in Record Time
On an aggressive schedule to launch at a major international event, an Agile development team working across continents codes and makes decisions at warp speed. The Avaya Spaces persistent meeting and team collaboration platform enables a 7×24, follow-the-sun working model for the worldwide distributed team.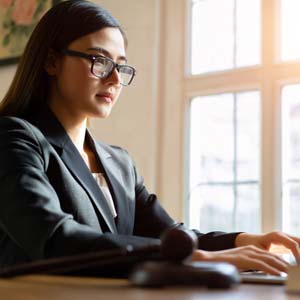 Video Conferencing Goes to Court
During the COVID-19 pandemic, with most citizens asked to remain home, a county court system uses Avaya Spaces to continue with hearings and check-ins. This keeps essential services going and supports a smoother ramp up when it's time to fully reopen. 
Download Avaya Spaces for Your Mobile Device
Download for Free for Your Computer Device